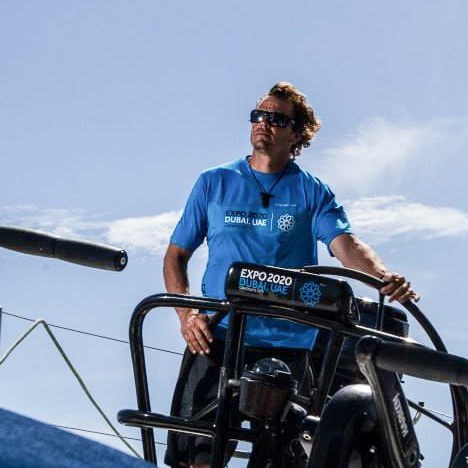 Alistair Moore is probably best described as a sailing adventurer. He's amassed over 300,000 nautical miles at sea and was a member of Blake Expeditions for two years before the ill-fated trip to the Amazon in 2001 when Sir Peter Blake was killed by pirates.
Alistair talks about how he was invited to join Blake Expeditions and the joy of working with his childhood hero as well as what happened in the Amazon. He also talks about his determination to try to continue Peter Blake's work after his death and how it brought him to work with the NZ Sailing Trust onboard Blake's old boats Lion New Zealand and Steinlager 2, and explores similarities he sees in Peter Burling and Blair Tuke. 
Alistair likes, as he says, playing boats, having worked at anything from the America's Cup to coaching in Oman. He was supposed to be setting off this year on a journey to sail around the world with his wife Sarah-Jane – who happens to be Peter Blake's daughter – but that's now on hold due to Covid-19.